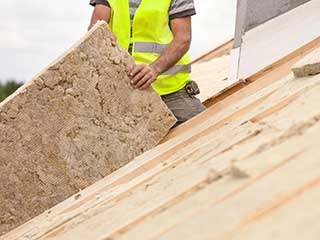 From insulation removal services for residential properties to rodent infestation clean-ups for commercial buildings. As our name suggest, we also perform professional attic and crawl space cleaning and decontamination, so you can consider us the right local team for all your attic-related needs.
Insulation Removal Services
Life is often unpredictable, which means that sometimes, you need to have the insulation in your attic removed at short notice. Whether it's the insulation in your walls or floor, our friendly and knowledgeable team is here to help. If you're not sure whether your insulation requires a complete replacement, we can come in for a quick assessment and let you know what the best course of action would be. If you decide to remove it, we take care of the entire process, including the removal and destruction of old insulation.
Crawl Space Cleaning
The crawl space is one of the things many homeowners put in the back of their minds, simply because it's easy to forget about it. However, this area is the place where rats or other rodents may find a comfortable and warm home, so it's essential to have it cleaned on a regular basis. By having a professional team clean the crawl space, you can improve the air quality in your home, while also making extra storage space available if needed.
Commercial Attic Services
If you're looking for the right team to clean and maintain the attic of a commercial building, we are the ones for the job. Our company provides a wide range of clean-up services that are suitable for all kinds of institutions and organizations, including offices, local cities, schools, warehouses and more. Our services include rodent infestation cleanup, as well as insulation replacement and installation. By employing our services, you can keep your customers and employees safe and happy and have any health concerns solved.
Schedule an appointment today, and our experts at Attic Cleaning Canoga Park will make sure everything's right with your attic again.
We do so much more!
Rodent Proofing & Rat Control Services