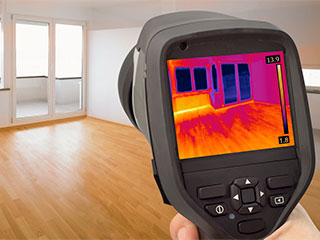 One of the easiest things to neglect in your home is the insulation. Afterall, you don't typically see it or think too much about it. You are probably waiting for something exciting or dramatic to happen before you bring in a professional. But make no mistake; ineffective insulation can be just as dramatic as any other thing that crossed your mind.
Underpreparing for Winter
Insulation, like pretty much everything else in life, gets worn out over time. It's constantly exposed to heat, humidity, wind and rodents that gnaw at it. When you leave it unattended and untreated leading up to winter, all the accumulated damage it has sustained will eventually cause it to falter, most likely as winter deals its hardest blows. When that happens, you'll face water damage that might find its way to other places in the house, bringing mold, unsightly spots and other inconveniences. Additionally you'll face rising electricity bills as your air conditioning system will have a much harder time keeping the temperature in check.
Here's What You Should Do
In order to ride winter out without experiencing all these problems, here's a short checklist of simple actions you can take:
Think back and try to remember when your current insulation was installed or upgraded – acceptable insulation practices, methods, and standards tend to change over time.
Walk around the house, and especially your attic, and feel for air leaks near windows, doors, and other openings (fireplaces, chimneys, utility openings, etc.).
While in the attic, make sure pipes running through it are properly insulated to prevent heat loss.
Still in the attic, make sure you have some sort of protective barrier installed to prevent heat transfer.
Make sure that the seamlines between the attic, basements and crawlspaces and the rest of the house are properly insulated.
If you find any of the above lacking in any way, all you have to do is contact our professionals at Attic Cleaning Canoga Park and enjoy our professional insulation installation, maintenance, and removal solutions. Don't wait – contact us today!