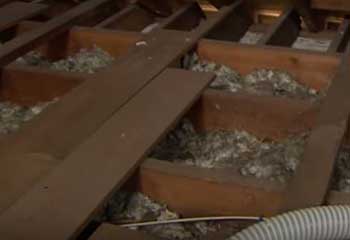 Rodent Proofing
Customer Issue: Mr. Pazinsky had just gotten rid of a resilient mouse infestation, and didn't want any repeats.
Our Solution: Every pair of floorboards needed to have the cracks between them sealed to keep tiny mice from wriggling back through. Going through the house revealed hidden mouseholes connecting multiple corners and back walls to the crawlspace and cellar. All of them got cement and steel wool seals.
Boris Pazinsky
- Calabasas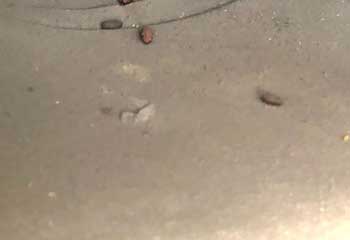 Rat Removal
Customer Issue: Rats in the attic.
Our Solution: Our team systematically inspected the attic and identified a large nest in the insulation material. We set up non-lethal traps to ensure humane removal and avoid the harmful effect of poison. Once we were confident that all rodents had been caught, we removed them, decontaminated the attic and replaced the damaged insulation.
Howard Buckley
- Winnetka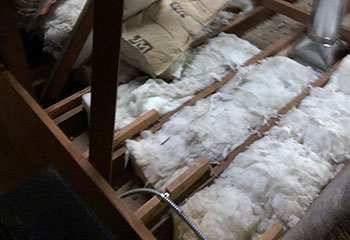 Attic Insulation Removal
Customer Issue: Drafts in the house.
Our Solution: Because the cellulose material had settled in some areas and became too loose in others, we removed it and recommended replacing it with a contemporary material, like loose-fill rock wool insulation.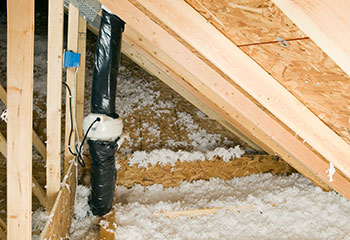 Attic Air Sealing
Customer Issue: Air leaks in the attic.
Our Solution: We used heat-resistant caulk to seal the area around the masonry chimney, maintaining a 2" clearance around. We then reminded the customer that the chimney can get very hot and that he should insulate it to prevent the heat from causing any further damage.
Larry Rogers
- Canoga Park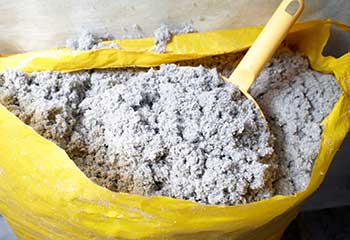 Attic Insulation Installed
Customer Issue: Needed insulation installed.
Our Solution: We helped her decide on loose-fill cellulose for an affordable, green friendly way to insulate her attic, then used protective gear while blowing it into the cavities of the attic until the appropriate amount for the area was reached.
Lucy Mercer
- Canoga Park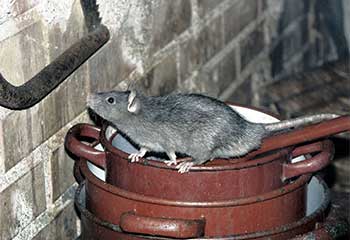 Rodent Proofing Installation
Customer Issue: Wanted rodent proofing.
Our Solution: Our technician used indications of where the rodents had entered the attic, such as gnawed wood, to find all the potential risk spots and cracks that could be used. Then, steel wool was used to seal them all up.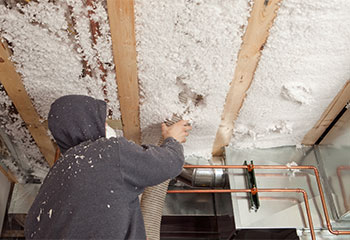 Spray Foam Insulation
Customer Issue: Wanted spray foam insulation.
Our Solution: Our experts, after safely removing and bagging the harmed original insulation, applied fresh closed cell spray foam. It has no moisture absorption and will avoid mold growth, as was part of the issue with what was originally in place.
Kaitlin Howerton
- Canoga Park